Mentor Program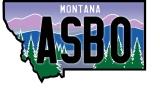 Introduction
In developing its long-range strategic plan in 2003, the MASBO Board of Directors identified as one of its major goals the implementation of a program to mentor new members to MASBO. The MASBO Mentorship program was initiated in 2003 to fulfill that goal. The MASBO Officers and Board Members feel that it has a responsibility to provide a comprehensive program of assistance designed to enhance the effectiveness of new School Business Officials in the performance of their job responsibilities.

For Mentor Program Information:
Contact MASBO Vice President, Rita Huck:
rhuck@huntley.k12.mt.us or 406-967-2540
Role of a Mentor
Mentors will provide individualized support, assistance and guidance to newcomers or individuals changing positions within the school business profession.
Mentor Requirements
Considered by peers to be knowledgeable in the field.

Sets high standards for self.

Enjoys and is enthusiastic about their field.

Continues to update knowledge in the field.

Active MASBO Members with at least five years experience in related field.

Regularly attends MASBO meetings and workshops.

Committed to be a mentor for at least one year.

Positive Board & Administrative relationship.
Successful Mentor Traits
Listens and communicates effectively with others and is able to provide constructive feedback.

Recognizes excellence in others and encourages it.

Commits to supporting and interacting with colleagues.

Recognizes the needs of others and generally knows when to offer support, direct assistance or
independence.

Exercise good judgment when making decisions concerning oneself and the welfare of others.

Admits mistakes and learns from them.
Mentor Responsibilities
Enhance the professional development and success of colleagues who are new, need to develop
new levels of expertise, are making a career change, or wish to advance in the profession.
Foster, convey and uphold the standards, norms and values of the school business profession and the
MASBO Code of Ethics, available at MASBO.com.

Share knowledge, insights, materials, skill and experience with colleague.

Offer support and empower the colleague to fulfill the profession's expectations.

Commit to mentor relationship for at least one year.

Commit to be available and accessible both in a structured and informal manner for the colleague,
with a minimum of two contacts per month.
Define, with the colleague, which roles are most comfortable and natural: listener, supporter, advisor,
guide, counselor, role model, friend, nurturer or resource in the background.
Rise above personal considerations, differences or desires when providing service to those who need
professional help or expertise.
Direct the colleague to appropriate Resource Committee or other resources for answers to technical or
specialized questions.
Support rather than undermine, through work or action, the relationships between colleague and others in the
colleague's district.
Coordinators
Will be designated for each region.

Will serve as an advisory member to the mentoring committee.

Must meet mentor qualifications.

Will identify new business officials in their region with help of regional director and county superintendents.

Will notify new officials regarding availability of mentor program, send letter of invitation to participate in the
program and follow up with personal phone call.

Will appoint mentor who agrees to serve with new officials desiring to participate in the program.

Will periodically contact program participants for feedback on program structure, effectiveness of mentor
relationship, etc.
MASBO Responsibilities
Recruit new mentors.

Provide initial training to mentors.

Conduct follow up sessions periodically.

Provide Mentor Handbook and other resources as needed.

Evaluate the Mentor Program.

Dedicate MASBO resources to maintaining Mentor Program.

Review applications of potential mentors.
MASBO Mentors may receive 4 hours for each year served. A mentorship assignment requires at least 8 hours of involvement per year, as verified by the regional director.