Conferences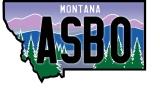 SUMMER CONFERENCE & NEW CLERK ACADEMY- 2019
Building Reserve Fund
Credit Card Payments
Employer Training 101
Financial Management at FYE
Indirect Cost Review
Legislative Update
Making Sense of Health Care Reform
MCS Presentation Brochure
MCS Presentation List
MTSBA Database
MUST Healthcare Trends
MUST Smart Shopper
NC Grant Management
NC Infinite Campus Reporting for MAPS
NC Payroll Manual
NC TFS Checklist
NC TFS Presentation
NC TRS Training
QB User Presentation
Record Retention
School Law Overview
Shopkeep
Student Activity Fund Procedures
Student Records
Survive Teacher Retirement
TRS
Tuition Levy
Unemployment Insurance 101
Unemployment Advanced Issues
Useful Spreadsheets-Excel Formulas BLANK
Useful Spreadsheets-Answers
What is a P-Card?
SPRING REGIONAL WORKSHOPS - 2019
Google Drive Basics
Grant Writing Basics & Resources for Schools
Legislative Update
TRS Termination Pay Webinar Video
TRS Termination Pay Webinar Slides
BUDGET WORKSHOPS - 2019
Budget Basics Workshop Presentation
Budget Basics Other Budgeted Funds
Budget Basics Non Budgeted Funds
2019 Budget Spreadsheet Tool
2019 Budget Workshops
Resolution for FY2020 Budgets
Resolution Spreadsheets for FY2020 Budgets
TECHNOLOGY WORKSHOPS - NOVEMBER 2018
Data Security
Erate Overview
Excel Spreadsheets
Google Drive
Schoolhouse IT
MCEL - 2018
Building Reserve Funds Permissive Levies
NEW CLERK ACADEMY - FALL 2018
Property Appraisal & Appeal Process
Quarterly & Annual Payroll Reporting
SUMMER CONFERENCE & NEW CLERK ACADEMY 2018
Access Care Presentation
FMLA Presentation
How to Survive Teacher Retirement
Internal Controls Over Expenditures
Making Cents of Wellness
MCSBO Certification
Mindfulness Training
Montana Department of Labor Handout
NC-Budgeted Funds
NC-Coding & Claims
NC- Coding & Claims Handbook
NC-Preparing for the TFS
NC-TRS
Payroll Manual Presentation
P-Card Organization
P-Card Policy
P-Card Use Agreement
P-Card Business Office Procedures
P-Card Employee Procedures
P-Card Lost Receipt
P-Card Authorization Activities
P-Card Payment Authorization
P-Card Check Out
P-Card BMO Spend Dynamics Instructions
Preparing for the Audit
Understanding Governmental Financial Statements
Understanding Governmental Financial Statements Spreadsheet
Unemployment Insurance
What's In Your Wallet
BUDGET BASICS - 2018
Budget Basics Presentation
Budgeted Funds
Non Budgeted Funds
SPRING REGIONAL WORKSHOPS - 2018
HB647 Chart: Impacts on Property Taxes
November 2017 Special Session Update
Termination Pay PowerPoint
BUDGET WORKSHOPS - 2018
Budget Workshop Presentation
Budgeting Spreadsheet
NEW CLERK ACADEMY - WINTER 2018
SB307 Example Notice
SB307 Permissive Levy Impact
NC Checklist MAY
NC Senate Bill 307
Preparing for the TFS
TFS Checklist

MCEL - 2017
Bus Driver Examples
Hours of Service Primer
P-Cards
SCHOOL FACILITIES FINANCING & PLANNING - 2017
Capital Project Accounting

SUMMBER CONFERENCE & NEW CLERK ACADEMY 2017
ACA The Latest News
DCA & Free/Reduced Price Applications
General Fund Budget Presentation
MCSBO Certification
MUST Value Adds
OPI Potpourri Session
OPI Potpourri IDC
OPI SB307 MMA Calculation
OPI Potpourri SB307
p_card Statement Manager
Payroll Manual Overview
Payroll Updates Review
Security Awareness
SPED Funding for Coops
TFS Day 1 Payroll Presentation
TFS Day 2 Finance Presentation
TFS Checkoff List
TFS Spreadsheets
TFS Certified Long Term Liabilities
TFS Retirement Incentives Liabilities
TRS Legislative Update
TRS New Clerk
BUDGET WORKSHOPS - 2017
2016 Budget Workshop Spreadsheet
2017 Budget Workshop Spreadsheet
2017 Budget Workshop Handouts

REGION 2 SPRING WORKSHOP - 2017
Horace Mann-Department of Labor Presentation
MCEL - 2016
What's in YOUR Wallet?
School Bond Overview
FACILITIES FINANCING & PLANNING - 2016
Accounting for Fixed Assets
Energy Performance Contracting Portal
Project Information Sharing-Kalispell
School Facilities Planning & Financing Considerations
Where to Start?
VETERAN CLERK WORKSHOP - 2016
Gearing Up for the 2017 Legislative Session
New Overtime Rule
SUMMER CONFERENCE & NEW CLERK ACADEMY - 2016
Accessing Membership Resources thru MTSBA.org
Getting Ready for the TFS
How to Prepare the SEFA
Impact Aid I
Impact Aid II
Intelligent Unemployment Claims Response
IRS Audit
IRS Meal Info
MD&A
Murray Banks Presentation Cartoons
Murray Banks Highlights Handout
Payroll Manual Overview
Payroll Updates Review
School Safety
Special Education Funding for Cooperatives
TFS Excel Data
Unemployment Insurance 101