Membership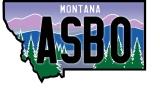 Please complete form and submit dues for each member joining the organization. If your school administrators, staff or trustees are not members, please encourage them to join. MASBO is for everyone!
Click here to download form to print and mail to MASBO: MASBO Membership Application OR Join now by completing our online application: MASBO ONLINE Membership Application
Your membership will become active once payment is received. Thank you!